What's up Xitheonites,
All vpn & vps server plans are now available by the hour. You can setup an hourly vps by changing the Billing Cycle from the default "monthly" to "hourly" on the new order page. Please see the screenshot below for reference: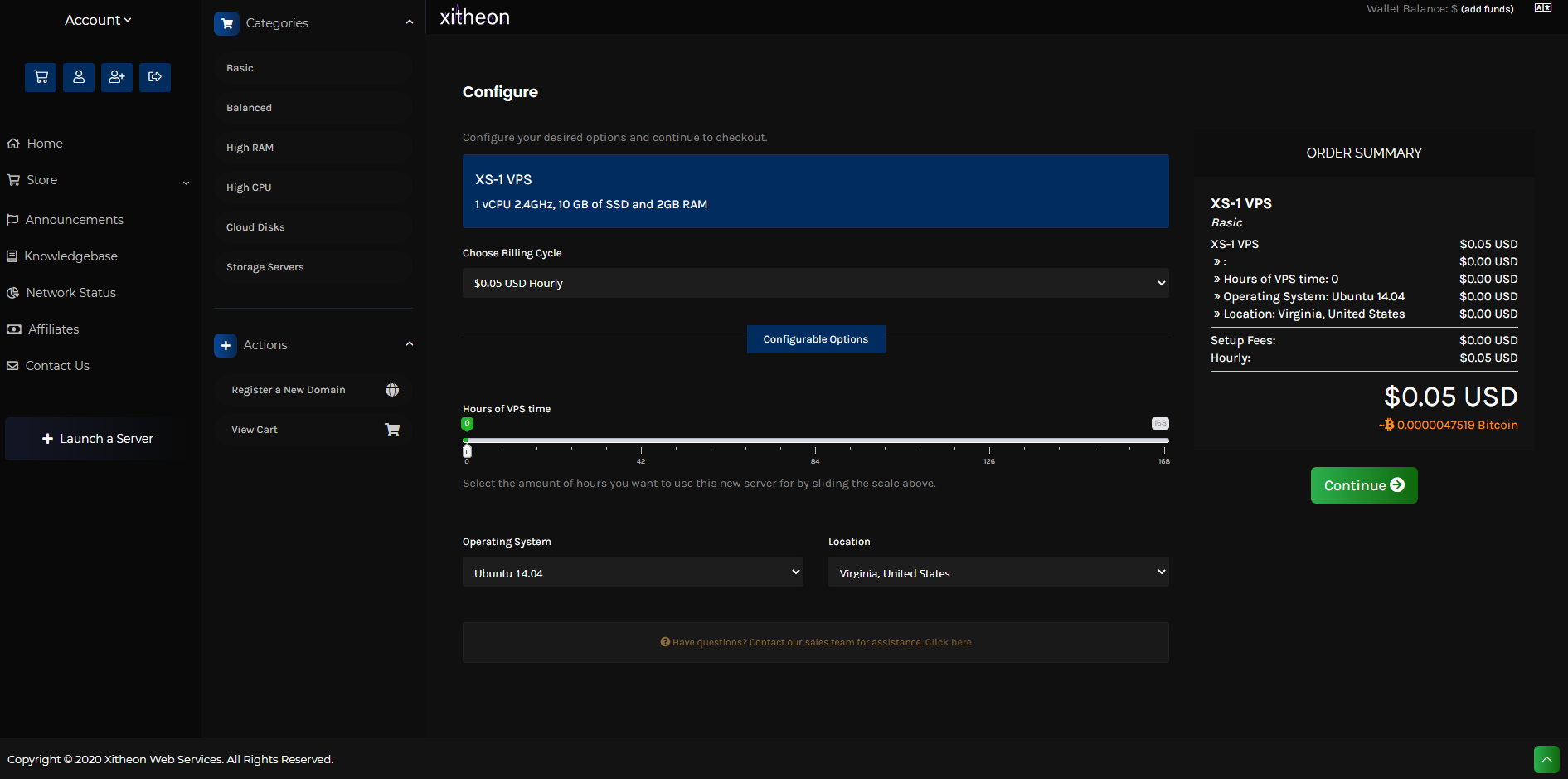 Simply slide the slider in the middle to the right to select the amount of hours you want this new vps server to remain online for.