Hi there Xitheonites,
I'm happy to report that cPanel is now available out of the box. You can install cPanel by default on any new server by selecting "Centos 7 -cPanel" from the Operating System selection menu on the new order page. Additionally, existing servers may install cPanel on their bitcoin vps by visiting the Web Control Panel. Please see the screenshot below for reference: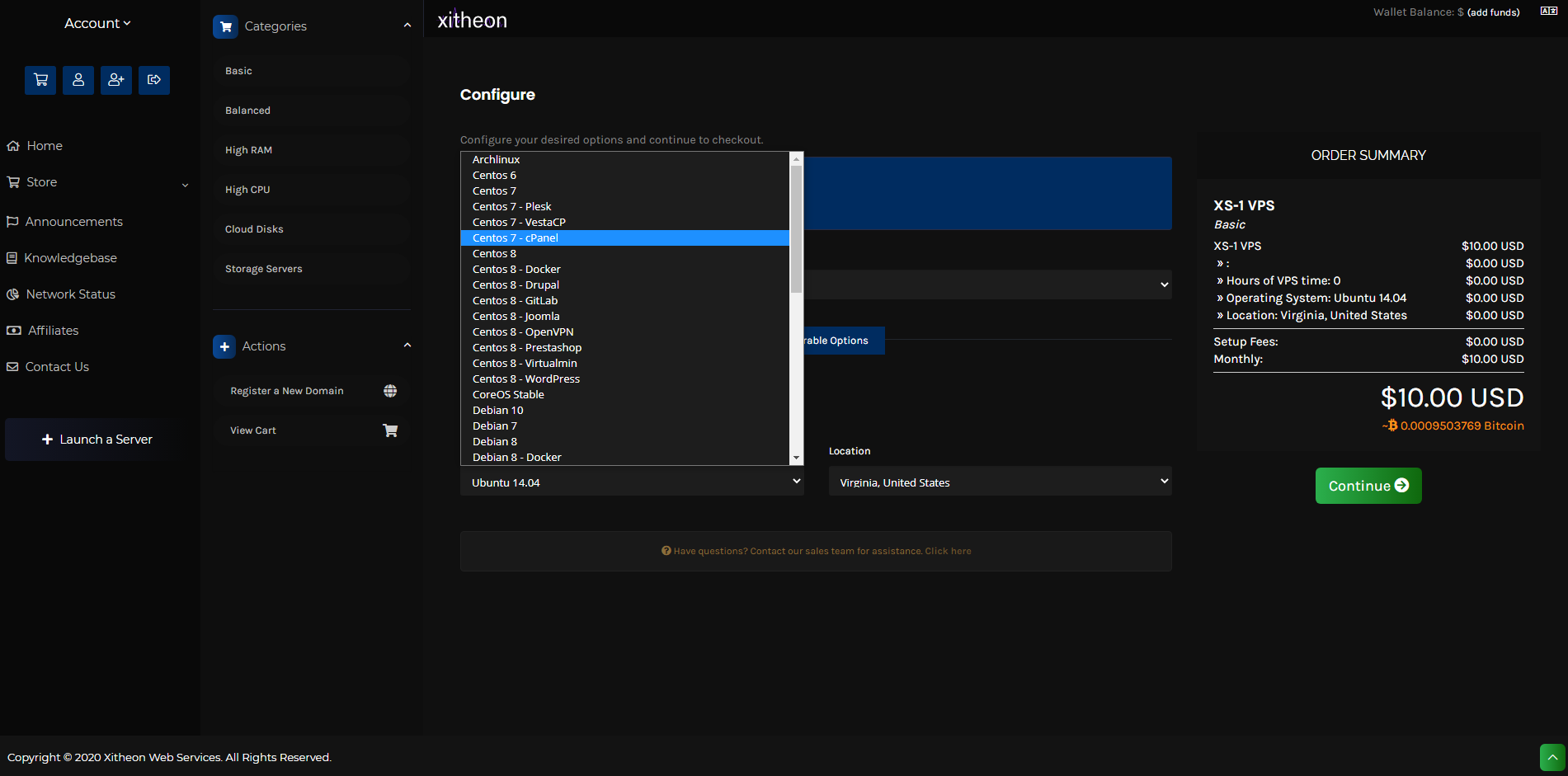 You can also view the full list of Supported Operating Systems for more information.